X-Ecutioners' Day - hip-hop DJ band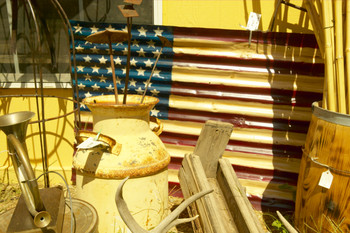 Three years after the X-ecutioners started bumping cuts for Built From Scratch (Relativity, 2002), the album is seeing the light of day. Rob Swift - who, along with Roc Raida, Mista Sinista and Total Eclipse, makes up the X-ecutioners crew - takes a deep breath. "A lot of blood, sweat and tears [were] put into that album," he says. Yet, Swift has no hard feelings about the album's yearlong release delay. "It's all for a reason, and now that I look back, I'm not as mad, because the album came out sounding that much better," he says.
Indeed, the gap offered the DJ collective the opportunity to add the songs "XL," featuring Large Professor, and the first single, "It's Goin' Down," with Linkin Park. "We came up with some new songs that I feel helped us more than anything," Swift says. "Now we're really focused; we're on the same page - the label and the group. We know exactly what we need to do and what we need to accomplish. Now it's just a matter of going out on the road and bringing the album to the people that don't know about it."
So, how do the X-ecutioners work together? "We're like any other garage band," Swift says with a laugh. "You get a guy who plays bass, a guy who plays guitar, a drummer, and they start jamming and come up with songs and little hooks. That's what we do with the turntables." Occasionally, he adds, a member will bring an idea to the group, and they'll work it up from there. "We may be practicing at one of the member's houses, and we'll be in front of a whole bunch of turntables bugging out, cutting it up, and we'll start bumping into little ideas here and there. Next thing you know, we have an idea for a song."
When he's working at home, which Swift prefers to do more and more because it's easier than getting into a studio when inspiration strikes, he uses six pairs of Technics SH-DX1200 turntables with a Vestax PMC-05 PRO II mixer. In the studio, he will turn to a pair of Vestax turntables. "Right now, I think those are one of the best lines of turntables out," he says. He's also been conjuring sound from an E-mu SP-1200 sampler and an Akai S950 sampler that he uses with Roland VS-2480 and Roland VS-1680 hard disk re-corders through a Mackie SR24*4. "I have all the things that allow me to record and get rough drafts of ideas at home," he says.
Whereas Large Professor and Linkin Park are relative musical newcomers, X-ecutioners turned back the clock and paid homage to hip-hop legends such as Kool G Rap, Inspectah Deck, Madskillz, Xzibit, Everlast and Pharoah Monche. As Swift points out, the blending of the newer artists and old-school MCs was intentional. "Nowadays, you listen to hip-hop albums, and there's just a handful out there that are true representations of the music," he says. "So, hopefully people really latch on to this and give it a chance from an educational standpoint. You hear albums these days, and it's nothing but MCs talking about how much money they've got and whether or not they sell drugs on the block. It may be true to them and to their lifestyle, but so many people are talking about the same thing. This, I feel, is going to strike more of a balance and expose people to a different side of hip-hop that people aren't used to.
"We were trying to bridge the gap between ages and cultures and musical tastes," he continues. "That's one thing that I could say about what it is that we do with turntables: You could be 60 or 16 and still enjoy it and appreciate it. It's all artistry, and people enjoy good art overall."