Uptown boys: Alex Gibbons welcomes the return of the band that made New York rock once more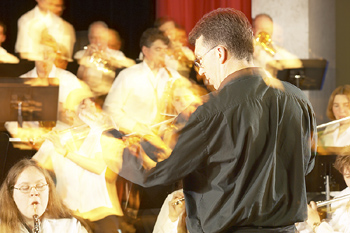 New York's failure to produce a band of any real significance during the 1990s is one of that decade's musical anomalies. Seattle, on the west coast, was home to grunge acts such as Nirvana and Pearl Jam. In the UK, Manchester practically bled influential musicians throughout this period. Even Oxford can lay claim to Radiohead. Yet while the rest of the western world rocked, the coolest city of all remained dormant. The Big Apple hadn't been truly hip since the mid-1970s, when the Talking Heads, the Ramones and Blondie were at the centre of a vibrant punk and post-punk scene.
Then, at the start of the new millennium, with the charts becoming increasingly dominated by hip-hop and corporate pop, a band emerged from New York that helped to return rock'n'roll to the mainstream. The Strokes' debut EP, The Modern Age, was greeted with a critical sigh of relief when it appeared in 2001, and was quickly followed by their celebrated debut album, Is This It.
The Strokes owe their popularity to more than just talent. Their accomplished, punky pop tunes bear more than a passing resemblance to the Velvet Underground. And in their trademark skinny ties and tight jeans, they also look great. But what assured their success was that they emerged at a time when the music press was looking for a saviour. The Strokes are far from being a typical rock'n'roll band. Unlike many rock performers, they didn't work their way out of the ghetto or emerge from broken homes. All but one of the group are the children of successful first-generation immigrants from South America and Europe. John Casablancas, the father of lead singer Julian, founded the Elite Modelling Agency in 1971.
At 13, Julian was packed off to I'Institut Le Rosey, a private international school in Switzerland, where he met the Los Angeles-born guitarist Albert Hammond Jr. After two years of getting into trouble, he returned to Manhattan and attended the private Dwight School (whose alumni include the artist Roy Lichtenstein, the former mayor of New York Fiorello LaGuardia and the politician Henry Morgenthau). There, he became friends with the guitarist Nick Valensi and the drummer Fabrizio Moretti. Neither Casablancas nor Valensi fitted in at the academic school, and they eventually quit. Hammond moved to New York and completed the line-up, along with Nikolai Fraiture, an old school friend of Casablancas's.
The more you know about the Strokes, the less rock'n'roll they seem. But their independence of spirit is appealing. They scoff at other New Yorkers who dismiss them as lucky rich kids, and openly admit to working hard (a trait no doubt encouraged by their close friendships with each other). Instead, they channel their energy into their music to produce songs that effortlessly encapsulate New York. You can practically smell the subway every time you hear Casablancas's raw vocals or Hammond Jr's driving riffs.
The prospect of producing a second album can't have been altogether appealing. The White Stripes have replaced the Strokes as the darlings of the music press, and New York is a very different place from when Is This It was released. (One track, "New York City Cops", mocking the city's police force, was judged too insensitive to appear on the American CD release, which appeared just weeks after 11 September). But the group are unlikely to have been troubled by any of this.
Room on Fire may not sound like a significant departure from their previous records, but listen carefully and, among the handclaps and clever chord progressions, you can hear the sound of a band growing in maturity. Reggae-influenced numbers such as "Automatic Stop" and "Between Love and Hate" alternate with such perfect pop songs as current single "12:51". Everything seems more intelligently crafted than before. Gone are the often aimless meanderings of Is This It.
None of this might have been the case had the band realised their plan of making a more experimental album with the Radiohead producer Nigel Godrich. Fortunately, they returned to their original producer, Gordon Raphael, and his influence is apparent in songs such as "What Ever Happened?" and "Meet Me in the Bathroom". This is how the Strokes should sound--only better. Admittedly, Casablancas is not a great lyricist, but his arrogant cynicism ("I never needed anybody"; "I don't want to do it your way") can be winning. Just the attitude you'd expect from a posh boy out of New York.