Queer as folk: Mark Kermode is blown away by another musical spoof from the Spinal Tap trio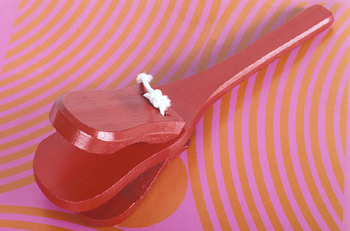 There are some films that divide the world into the righteous and--if you will--the wrongteous. Harold and Maude; Silent Running; The Ninth Configuration; Mary Poppins--these are just a few examples of movies by which I can reliably separate friend from foe. If you don't like any of those films, you and I will never be close. However, if you admire any movie made by John Boorman after Deliverance, then please show yourself to the door forthwith. But top of the "pick your friends" list is a seminal "mock rockumentary" that gave the world such unforgettable catchphrases as "This goes up to eleven", "none more black" and "the patron saint of quality footwear". It you didn't chuckle knowingly at any of the above, then either you haven't seen This Is Spinal Tap, in which case you should rectify the situation immediately; or you have seen it but haven't taken it to your bosom, in which case read no further--you are a lost cause.
For the rest of you, the good news is that the core Tap trio of Christopher Guest, Mike McKean and Harry Shearer have concocted another crowd-dividing musical spoof that replaces the heavy-metal mullets and Spandex trousers of yore with extravagant beards and matching jumpers, offering a paddy-wagon full of finger-in-the-car, close-harmony commercial folk. Like its hard rocking predecessor, A Mighty Wind focuses on a gaggle of once-prominent songstrels on their last hurrah--this time, a collection of ageing, anodyne folk merchants called out of retirement for a memorial concert. Centre stage are The Folksmen, close relations of Tap predecessors The Thamesmen, who struck top ten gold with "Old Joe's Place" before sinking into beardie oblivion. Now they're back, marginally revamped for a modern audience because, as the bassist Mark Shubb (played by Shearer) points out, "to do then, now, would be very retro. Although to do then then was very ... now-tro, if you will."
Also appearing are The New Main Street Singers, a second-generation symphony of scary, smiley sweater-wearers whose unique "neuftet" sound was born of an illicit late-night jam session with the fecund Klapper Sisters. But top of the bill are the former lovebirds Mitch and Mickey, the comely duo who once wooed audiences with their tender offering "A Kiss At the End of the Rainbow", but whose parting produced such bitter solo treats as "Anyone But You", "If I Had a Gun" and the unforgettable "Rot in Hell". While Mitch spent several years confined to an asylum, Mickey married a surgical supplies salesman, renowned for being "not so much tone-deaf as tone-dead". The reunion of Mitch and Mickey will be a major coup, if Mitch doesn't kill himself or his former partner before they make it to the stage.
It was inevitable that A Mighty Wind would be dubbed Spinal Tap Goes Folk, particularly as The Folksmen (who date back to a 1970s Saturday Night Live sketch) actually supported "The Tap" on their 1990s reunion tour, and were duly booed off stage. Yet this latest masterpiece from the kings of understated musical comedy actually owes more to the deadpan tone of the dog-show how lathon Best in Show than to its celebrated stadium-bound predecessor. Like so much of Christopher Guest's directorial work, from the arch pre-Player film-making parody The Big Picture to the cult classic Waiting for Guffman, A Mighty Wind crucially succeeds in stretching its subject matter only marginally beyond the bounds of credibility. Hearing them relive their imaginative pasts, one could well believe that The Folksmen had indeed enjoyed a golden age on a major record label but were then demoted to a subsidiary whose shortcomings included two tone covers, negligible distribution and (most alarmingly) no hole in the middle of the vinyl. But as the band members philosophically observe, "The product itself was good--and if you punched a hole in the record, you'd have a good time." Similarly, you could just about buy into the idea of wastrels and former porn stars joining the Hitler-youth style ranks of The New Main Street Singers to escape the "darkness" of their previous lives; or even a PR guru being impressed by model train sets because "if it wasn't for those, they wouldn't have gotten the idea for the big trains".
Working with a now-familiar ensemble including co-writer Eugene Levy, Ed "Stumpy" Begley, a twitchy Parker Posey and a magnificent Catherine O'Hara as the auto-harp-strumming Mickey, Guest orchestrates a deliciously polyphonic cast of characters, each of whom seems both utterly credible and completely mad. And while the cinema remains the ideal place to encounter A Mighty Wind, anyone who "gets it" will need to snap up the forthcoming DVD, because its charm ripens radically with repeated viewing and the deleted out-take scenes are just as funny as she film. As the song says, "There's a mighty wind a-blowing, blowing you and blowing me". Prepare to be blown away.