Brass in pocket: the Buena Vista Social Club was just the start for Cuba's musical capitalist Juan de Marcos Gonzalez, finds Alice O'Keeffe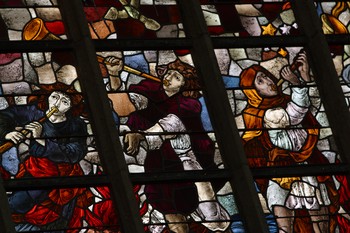 Juan de Marcos Gonzalez has the confident demeanour of a highly successful man. Casually turned out in a crisp blue tracksuit, he sends the barman at Havana's Riviera Hotel scurrying for the first beer of the afternoon with a brisk click of his fingers. "With a glass," he adds. "I'm bourgeois now." Gonzalez is joking, but he has certainly earned himself a very special status in Cuba. He has done more than perhaps any other artist to bring the country's traditional music out of the shadows, both at home and abroad. In the 1970s, with his first band, Sierra Maestra, he spearheaded a folk revival on the island. And in the 1990s, as musical director of the Buena Vista Social Club and the Afro-Cuban Allstars, he played a pivotal role in bringing Cuban culture to the attention of the world.
"I have never been economically ambitious, but I've always wanted to contribute something valuable to Cuba," he says. "I knew I could do that with traditional music." Buena Vista catapulted Gonzalez into the premier league, and also taught him some harsh lessons. For instance, he was not at all happy with Wim Wenders's documentary on the Buena Vista Social Club. "The film is fiction. It's like seeing a Julia Roberts film. It is directed exclusively at the hearts of people from the first world," he says.
There was also a personal slight. Ry Cooder, the American slide-guitar genius, film producer and close friend of Wenders, was shown as the driving force behind the group, appearing in almost every frame of the film. In fact, the original idea of using old musicians belonged to Gonzalez, who recruited them from his barrio and recorded the album with the British producer Nick Gold. People do not seem to realise, he says, that Wenders didn't begin filming until after the Buena Vista Social Club album had won a Grammy.
The insult was compounded by a huge financial dispute with Wenders, which Gonzalez refuses to discuss because he does not want to "stir the shit". He is, however, writing a book about the dodgy dealing and exploitation that formed the background to the Buena Vista story. "I never expected that from an artist," he says of Wenders. "Because artists aren't just capitalists. They should have artistic pride."
Having built his career on reviving the past, Gonzalez is now launching his own record label, DM Ahora! (De Marcos Now!), through which he aims to cultivate young musical talent. Cigar-toting pensioners will not be on offer, but all the genres of Cuban music will be represented, from Afro-Cuban to jazz and even classical. "I want to show the world that Cuban music did not end with the revolution. People think that communism equals 'no culture', but that's a lie. Communism has its faults, like any social system, but intellectual and cultural development is better under it than any other system."
Yet DM Ahora! will bend a few communist principles, as private enterprise is strictly limited in Cuba. It will be the first independent Cuban-run record label, and although Gonzalez is based in Havana, its offices are in the UK and Mexico. I ask him whether the project has been approved by the authorities. "I haven't had any contact with them, but they know what I'm doing," he says. "I don't know whether this will cause me problems. Generally, people with power don't like independent people, because they are dangerous. But everyone knows that I am a tremendous revolutionary."
His opinion of Fidel Castro's regime is nothing if not original. He is a great Castro fan, saying: "I don't believe in words like democracy, because it doesn't exist. Cubans are like Africans: we need a tribal chief, the guy who's the bravest, the best-looking, who goes to bed with all the women--a Fidel!" The only thing wrong with the current system, he explains with an entirely straight face, is the centralised economy.
Gonzalez sees DM Ahora! as a patriotic project, a means of ensuring that the Cuban music industry remains in Cuban hands. "If I don't do this now, someone else will do it just to make money."
The ministry of culture has cottoned on to this point. In the past, due to a lack of resources and commercial savvy, it has given away some of Cuba's most valuable musical assets--such as the Buena Vista musicians--to foreign investors. To prevent this happening again, it recently launched its own commercial operation, Egrem. Gonzalez insists that DM Ahora! will not be in competition.
"The only difference between us is that the Cuban national companies have to respond to the politics of the Cuban state, and the state responds to the Communist Party. If Egrem wants money to promote an album, it will need authorisation from the government. I only need authorisation from my wife." Cue uninhibited, infectious laughter.
The first release from DM Ahora!, Step Forward, is out now. Juan de Marcos Gonzalez and the Afro-Cuban Allstars play the Barbican Centre, London EC2 (020 7638 8891) on 11 May