Branson's best season: come fall in the Missouri Ozarks, the nation's music show capital takes on a special glow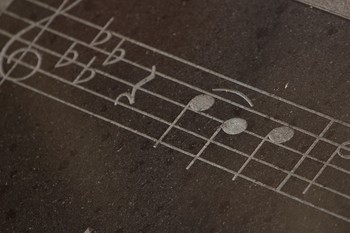 UNLESS YOU'VE BEEN TO Branson, you've probably never heard of Shoji Tabuchi, a master fiddler from Japan who sports spangly jackets and a n]op of black hair. Night after night, his variety show, a glitzy production with acts much flashier than his own, plays to packed houses of casually dressed middle Americans. A true showman, he's the hottest ticket in town--a town that styles itself as the "Live Entertainment Capital of the World."
In October, the surrounding hillsides glow with fall finely, another crowd-pleaser in this corner of southwest Missouri, 11 miles north of the Arkansas state line. Bright mild days and cool evenings are perfect for sightseeing, and many attractions stay open long past Labor Day.
The warm weather and autumn hues extend into November, the start of the theaters' big holiday season. And once school's back in session, some of the performers most popular with older audiences return from summer hiatus. From September through December, Branson's busiest time, four in 10 visitors are 65 years and older.
Mention Branson to most folks, and country music comes to mind. But the small town's 40-sorne theaters showcase a whole galaxy of stars, from hillbilly humorists and Elvis impersonators to nationally known entertainers who've decided to settle down in this Ozarks community of 6,500 residents.
This year, for the first time, Branson stages offer more than 100 shows--110 at last count. That's about a dozen more than last year.
Besides a Japanese fiddler, there's Russian comic Yakov Smirnoff, a Branson headliner who this year moved into a larger theater, one built in 1992 by country singer Mel Tillis. Yakov honed his craft in Moscow comedy clubs before emigrating to America in 1976 and is best known for his patriotic refrain "What a country!"
Indeed, almost all performers in Branson celebrate the American way of life, promoting the kind of wholesome, old-fashioned values cherished by the vast majority in their audiences. Shows are family-oriented, tow the line on good taste and unashamedly trumpet God and country. Branson's marketing tag line: "Real American Entertainment."
In addition to time-honored hymns and patriotic anthems, Branson shows focus on '50s and '60s rock 'n' roll, Broadway show tunes, country music, gospel and other middle-of-the-road fare that many of us grew up with. To add an extra dose of nostalgia, sometimes those songs come from the lips of television and recording stars we remember from the good old days.
Crooner Andy Williams, who had his own TV show decades ago, appears with Ann-Margret from Sept. 10 to Oct. 26 at Williams' Moon River Theatre (as they did for six weeks this past spring).
In another flashback, the Lennon Sisters star in "The Welk Show" from Sept. 10 to Dec. 11 at the Welk Resort Theatre, along with a rotating cast of other favorites who appeared on Lawrence Welk's long-running TV show. Featuring honky-tonk piano player Jo Ann Castle, the variety show is in its 11th and final season in Branson but plans to go on the road. (The Welk Theatre this fall also presents Larry Gatlin & The Gatlin Brothers, co-starring country superstar Pam Tillis, daughter of Mel.)
The stars may be aging, but their state-of-the-art theaters rival Las Vegas for technical wizardry and special effects. Jim Stafford, a singer-comedian who had a national TV show in the '70s and appeared regularly on the "Smothers Brothers Comedy Hour" in 1987-88, wows his family audiences with a virtual thrill fide requiring 3-D glasses.
While Stafford resides in a Beverly Hills-style estate overlooking Table Rock Lake, many Branson celebrities make their homes in the gated Pointe Royale golf community, where residents include Williams, the Lennon Sisters and country singer Mickey Gilley, who opened his theater in 1990.
Performers often mingle with their adoring public during intermission or after the show, signing autographs and posing for pictures. Some step aboard departing tour buses to say thank you.
Though Branson boasts more theater seats than New York's Broadway district, its natural setting holds as much--or even more--appeal for vacationers who enjoy boating, swimming and fishing on its three lakes--Table Rock, Taneycomo and Bull Shoals.
The area offers many rivers for canoeing and kayaking, and trails for hiking and horseback riding. Forested landscapes go on for miles, providing endless opportunities for autumn leaf-peeping.
A convenient fall color drive is the new Ozark Mountain Highroad, an eight-mile stretch from U.S. 65 north of Branson to Highway 76, about two miles west of the Branson city limits. There are no houses, stores or billboards in sight--just Ozarks wilderness.
For an entertaining whirl around Table Rock Lake, hop aboard the Showboat Branson Belle. Through December, lunch and dinner cruises on the luxury paddlewheeler include the new "Steppin' Out" show, a tribute to family musicals like "The Music Man," "The Wizard of Oz" and "The Lion King." Evening cruises spotlight comedian-ventriloquist Todd Oliver and his two talking dogs, Lucy and Irving.
Vintage dome cars on Branson Scenic Railway provide views of territory inaccessible by automobile. Departing from the 1905 depot in downtown Branson, the two-hour trip takes passengers through tunnels, over trestles and through hills dotted with the ruins of abandoned communities now named only on railroad maps.
The train's northern route goes about 20 miles to the James River Valley in Galena, Mo. The southern route ventures into Arkansas. The direction is set by the Missouri and Northern Arkansas Railroad, a working commercial line, just prior to departure time. A four-course candlelight meal is served on Saturday evenings.
Before or alter the train trip, spend some time poking into the little downtown shops. The most famous is Dick's Oldtime 5 & 10 on Main Street, crammed floor to ceiling with more than 50,000 different items, from scrub boards to rubber spiders. Downtown's 31st annual Autumn Daze Craft Festival is Sept. 16-19.
Tourists in large numbers first discovered this neck of the woods after Harold Bell Wright's 1908 novel The Shepherd of the Hills intrigued readers who wanted to learn more about the Ozarks lifestyle depicted in his nationwide bestseller.
These mountain folks' struggle for survival and happiness is portrayed six nights a week from April through October at the Shepherd of the Hills Homestead and Outdoor Theater, a Branson standby since 1960. Shot guns, six-shooters, horses, buggies, a blazing cabin fire and a 1908 auto are all part of America's best-attended outdoor historical drama.
Also making its debut in 1960 was Silver Dollar City theme park, the area's No. 1 attraction. Modeled "after an 1890s Ozarks village, it features charming shops, music shows and 100 skilled artisans, from glassblowers and blacksmiths to potters and fiddlemakers. Throw in thrill rides and tours of Marvel Cave (on the premises), and you've got a full day.
Silver Dollar City's annual Festival of American Music & Craftsmanship (Sept. 9 to Oct. 30) features musical groups performing bluegrass, gospel and country, plus craftspersons from around the world. New is a Lewis & Clark musical and visual presentation on the 200th anniversary of the historic expedition.
The Roy Rogers-Dale Evans Museum last year relocated to Branson from its longtime home in California. It spotlights the careers of the famous husband-and-wife duo--the "King of the Cowboys" and "Queen of the West"--that captivated movie and television audiences in the 1930s, '40s and '50s. Artifacts include the mounted figures of their horses, Trigger and Buttermilk. Roy "Dusty" Rogers Jr. performs with his country-western band in the 326-seat theater.
Branson, a town that honors American veterans every chance it gets, takes pride in its Veterans Memorial Museum. Ten great halls (with hundreds of artifacts) salute those who served in World War I and subsequent conflicts. The hallmark of the museum is the world's largest bronze war memorial sculpture, which consists of 50 life-size soldiers storming a beach. Branson's annual Veterans Homecoming, held the week leading up to Veterans Day (Nov. 11), is one of America's largest veterans events.
While many tourist meccas are quiet during the holidays, things rev up every November and December in Branson, one of America's top Christmas-season getaways. Those months account for 27.9 percent of Branson's annual visitor totals.
Themed lighting festoons the town from one end to the other. The two-mile Branson Festival of Lights Parkway drive-through off Highway 65 features thousands of displays.